Veil of Daydreams

Photography

Alicia Dianne

Veil of Daydreams is a series of dark, emotive portraits, captured by multimedia artist Alicia Dianne.Her work is inspired by dreams, the beauty of woman, surrealism, psychology, nature, social confines and textural landscapes.

$23.00

Order a copy
NEW!
A Teacup of Infinity
(A novella)
​
MANNEQUIN HAUS BOOKS
By Sorrel Fin
255 pages
With illustrations
5x8
ORDER A COPY
HERE
$15 + free shipping
---
$ 5.00 USD 10 left in stock
​(plus $2.00 shipping)
---
MANNEQUINHAUS ROom no. 2

40 pages

Language:

English

ISBN-10:

1717161243

ISBN-13:

978-1717161246

Product Dimensions:

8.5 x 0.1 x 11 inches

$7.00

​ORDER A copy

HERE
A collection of surreal works. Enter the mannequin haus, go to room number two. Your room is ready. with work by ALICIA DIANNE / FIN SORREL/ BRAD LIENING /STEPHANIE.E DICKINSON /GLENN INGERSOL/ JACKORY SWIPE/ HOWIE GOOD/Gerard Sarnat, Joy Ueno, VIRGO VIRGO, Guinotte Wise, & an interview with author "Soup" about his new book MOMBASA RADIO RADIO. Learn more at MANNEQUIN HAUS ONLINE (infii2.weebly.com)
---
Powered by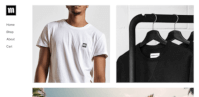 Create your own unique website with customizable templates.